JOIN IN » Collective Connecting, Collaborating, Supporting, Celebrating and » CO-CREATING A LOVING, PEACEFUL, JUST & SUSTAINABLE WORLD.
Subscribe / Share



"One Love unites our universal family."

--Harold Becker





MANY PATHS, ONE LOVE
"Our common link with each other is that we all care. By honoring our differences, we multiply the strength of connection and effectiveness in our care for the planet and each other. This is what the planetary shift is about – differences coming together in the heart to co-create a greater wholeness."
--Global Coherence Initiative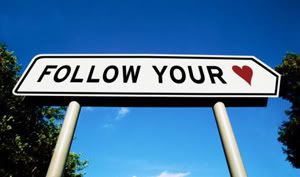 "Your task is not to seek for love
but merely to seek and find all
the barriers within yourself that
you have built against it."

--Rumi





"You are important. Your actions matter. Your thoughts create. Your presence changes everything. Love begins with me."

--Dolby Dubrow




Peace Watch


Daily Synchronized
Prayer for Peace
Global Consciousness Coherence
Solar Activity Monitor


Solar X-rays:

Geomagnetic Field:
 
From n3kl.org
Laugh often, Dream big, Reach for the stars!
*Note: Site requirements are to stay within the theme of our site, treat others with RESPECT, NO SPAM and keep it PG13. This site, like everything in our onederful universe is evolving and expanding in the beauty of now. Site is member owned and operated and FREE to Join. Share as much or little as you like. Suggestions and help to make the site better are welcomed.

♥ WELCOME to the UNIVISIONS website!

"WE are members of a vast cosmic orchestra, in which
each living instrument is essential to the complementary
and harmonious playing of the whole." --J. Allen Boone




We're glad you're here and thrilled to share with you a symphony of creative visions, resources and conscious initiatives.

Come on in... make yourself at home and have a look around!

We're all in this together.

We are a Networking Platform and Directory of World Servers, Groups, Networks, Orgs., Foundations, Projects and Initiatives. Cultivating a Spirit of LOVE and Harmony from ALL cultures, beliefs, races and backgrounds our intentions are to honor and respect ALL Life while strengthening the bonds that enable us to Nurture, Love and Support each other. All are welcome.


Orchestra of Harmonizing Networks We Support
Collaborating,Supporting,Celebrating,Cocreating
We offer
Love Powered, Heart-Centered
Networking, Personal Growth and Empowerment Resources, Supporting the Whole and Promoting various World Servers Networks, Groups, Orgs. Foundations, Projects, Initiatives, Events, links, info and updates from around the world combining and sharing collective wisdom, Love and inspiration for the common good of ONE and ALL.
MAY THE LIGHT OF TRUTH AND LOVE BE MAGNIFIED IN ALL BEINGS UNTIL EVERY HEART KNOWS PEACE, LOVE AND BELONGING!
Connect, Explore, Contribute, Share --» your networks, websites, blogs, videos, ideas, plans, projects, discussions, articles, links, events, pics, etc. that inspire, uplift, benefit and support humanity.
Intentions and Focus
So here we are, Humanity in the time of transition, from the old to the new paradigm. So much in our world is in change, in upheaval, the old illusionary ways bubbling up to be seen, to be allowed, healed and transmuted.

We see this transition in our economy, in the political arena, in environmental issues, in humanitarian issues and in the blossoming Spiritual movement. Our world IS deeply interconnected and what is affecting one country and her peoples is rippling out to affect the whole. We ARE a GLOBAL COMMUNITY; this is no longer a spiritual concept but a tangible reality.

Some call this a time of chaos, change, evolution, what ever we choose to call it, it is clear the doorway is open for each of us to heal the old paradigm and call in the presence and manifestation of the New Paradigm of Peace, Oneness, Truth and sustainable solutions that serve the Whole and the Honoring of All Life.

--Nikita Gearing


THE GLOBAL HEART IS AWAKENING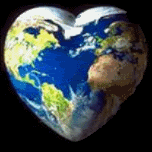 Many voices are joining the chorus, many feet are walking the path, many minds are dreaming possibilities for a magnificent future. For beneath the crises that are looming at every level of civilization, the global heart is awakening, beating out the rhythm of a new and glorious dance, calling us to a better way of living...

Each of you plays a part in bringing forth the New Dawn. You are the ones who will be leading humanity's rite of passage into the next age. For the awakening of the Global Heart occurs as each of its many cells opens to the power of love in its own heart and joins together to pump life and breath into every corner of the globe...


Together, we are discovering and inventing a way to the future.
--Anodea Judith


Whether we experience life as a form of heaven or something less than that is simply a matter of where we place our attention. If we continue to focus on things that are limited, destructive, based in lack or held in the past, we are destined to create more of the same. Yet, if we are bold and steadfast, we are able to recognize the splendor held within each moment. We understand the nature of our personal creative abilities through our thoughts and feelings, and we willingly intend and experience outcomes that benefit all.

These are not idle speculations, an ignoring of present circumstances or intentions of false hopes. Quite the contrary, this is acknowledging and knowing that we are powerful beyond our wildest imagination and that we do in fact, have an effect on what happens next. Love is the key that unlocks our greatest possibilities. It is the presence of love that becomes increasingly obvious as we take time to notice it and integrate it into every experience. This is heaven and this is the potential that awaits you.

--Harold Becker


WE are, now, evolving into our true potential, releasing our whole synergy in harmony with each other and our planet. This is magnificently beautiful and really fun! It is happening everywhere and we can't (in our hearts) deny it so try not to try, just flow with it. It doesn't matter what anyone calls it, it only matters that we embrace it and each other with all our hearts. Global Harmony within and without.

--Tony Praill


TRANSFORMATION OF THE ENTIRE WORLD
"It all begins now, right here, with you, as you set aside your worries and fears, your regrets and so-called problems, as you look up into the sky and see and know the vastness of it all, as you then look deep down into the heart of peace that surely lies within you and sense there the unending well of truth, love and peace, and then, as you begin to pull from that well and let it fill you with joy, joy unbounded and unreasoning, joy that relies only upon this inner source, joy that is because it is, as you are because you are. This is how it begins, the transformation of the entire world. It begins with you."

--Carrie Hart


Love Is Always Present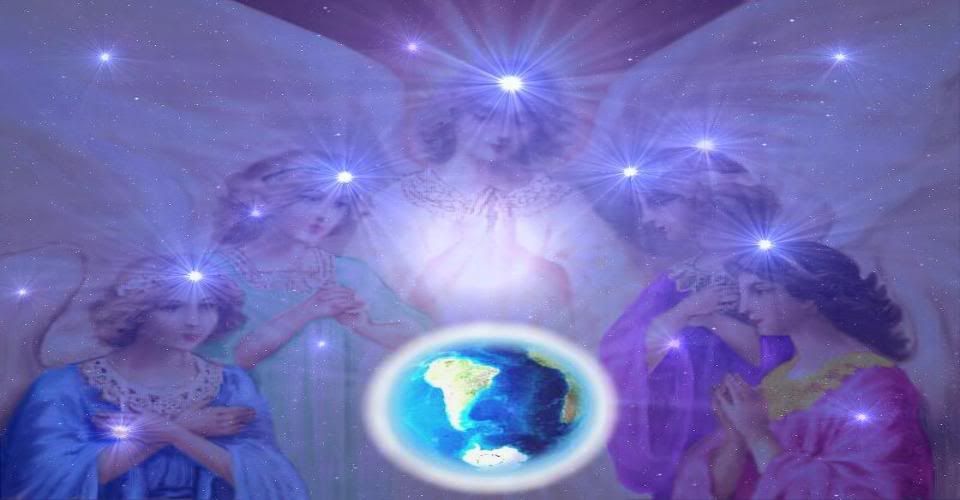 "Let Love flow outward through the universe to its height its depth its broad extent, a LIMITLESS LOVE without hatred or enmity. Then as you stand or walk, sit or lie down, as long as you are awake, strive for this with a one-pointed mind; your life will bring heaven to earth.
--Sutta Nipata


"The new levels of light are opening doors emotionally and spiritually for all souls. For some this creates an awakening of the heart that can be both joyful and also devastating, as previously repressed pains come flooding to the surface. Have patience with yourself and your fellow human beings during this time for all are awakening to new levels within themselves... Each soul has a divine purpose that is intended to bring greater light to the world. Your soul's purpose is waiting for you at this time, ready to manifest with greater strength when you are ready. Embrace the gifts that God has given you to share with the world, for you are unique in all of creation and were created to give something special to the world at this time."
--Mashubi Rochell


"The differing perceptions of another do not invalidate your own, they merely add the richness of contrast to the comforted Vision that Is Oneness. If all were whistling the same note there would be no music. Harmony is dependent upon a recognition of differences and a willingness to hold one's own Truth intact in Its Presence. Once you are able to look at another Being and see no difference at all there is no need for Harmony. For here there is only Oneness ... this is the place the story began and this is the end toward which all Consciousness strives to return."
--Rasha
AFFIRMATIONS: WE ARE ONE RADIATING LOVE
INNER PEACE: Centered in Spirit, WE are at peace.
GUIDANCE: The wisdom of God is revealed through US.
HEALING: God renews every cell of OUR body.
PROSPERITY: WE have all the time, energy and resources needed to do what is OURS to do.
WORLD PEACE: WE are awakening to the truth that WE are ONE and Divine Love prevails.
BLESSINGS TO ALL: Divine Love, flowing through US, blesses and multiplies all that WE are, all that WE have, all that WE give and all that WE receive.
--UnityAngels


Purpose
Ushering in a New Paradigm




Joining Hands and Hearts
Caring for the World
VISIONS of HARMONY

"The real flow of life lies in Unity--in the Oneness that arises out of Love."

--Amma



All for One and One for All
"All human beings are interconnected; one with all other elements in creation."
--Henry Reed


"Your consciousness is one with the larger collective consciousness of the Earth and all embodied beings."
--Mashubi Rochell


"See deeply the beauty and interconnectedness of all life; then think, speak and act from what you see."
—Maggie Streincrohn Davis


"When one realizes oneself, one realizes the essential nature of the universe. The existence of duality is only an illusion and when the illusion is undone, the primordial Unity of one's own nature and the nature of the universe is realized or made real."
—Namkhai Norbu


"Personal transformation can and does have global effects. As we go, so goes the world, for the world is us."
--Marianne Williamson


"We can operate in unity while enjoying our individuality, it does not have to be an either/or proposition."
--John Halderman


"Love alone can unite living beings so as to complete and fulfill them for it alone joins them by what is deepest in themselves. All we need is to imagine our ability to Love developing until it embraces the totality of men and the earth."
--Pierre Teilhard de Chardin
Share
univisions
Drag the button to your Bookmarks Bar and just click on it to quickly share any links in univisions.